Youth Category: Knuffle Bunny by Jude Paris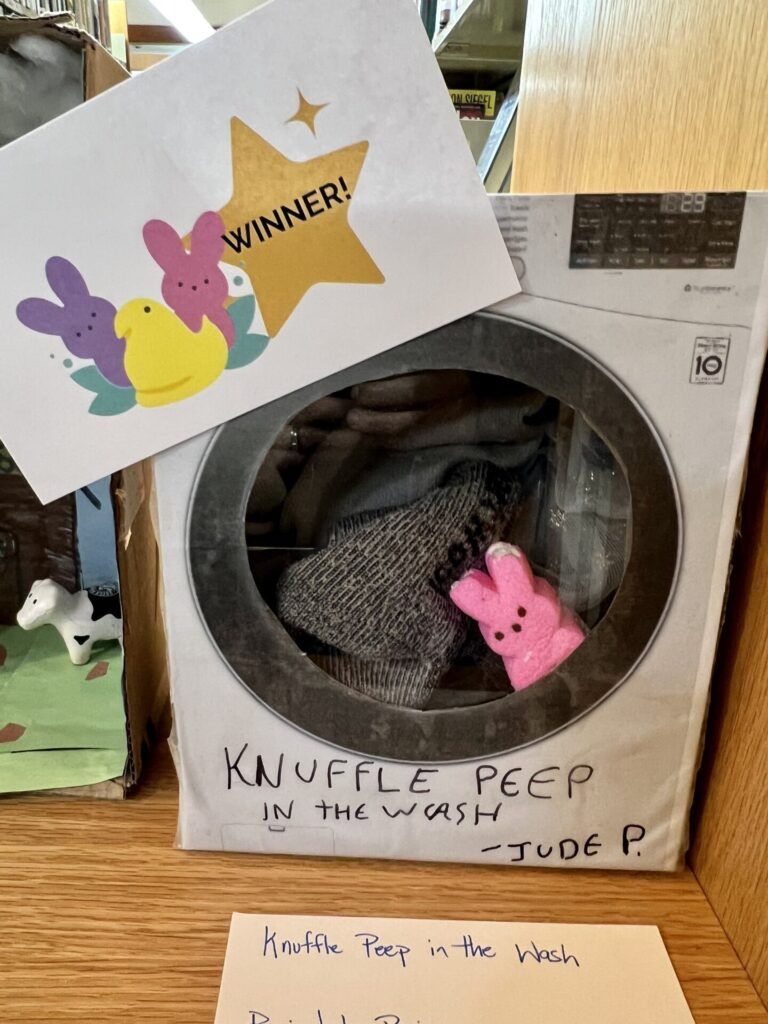 Family Category: Peep Plaza by the Kotas Family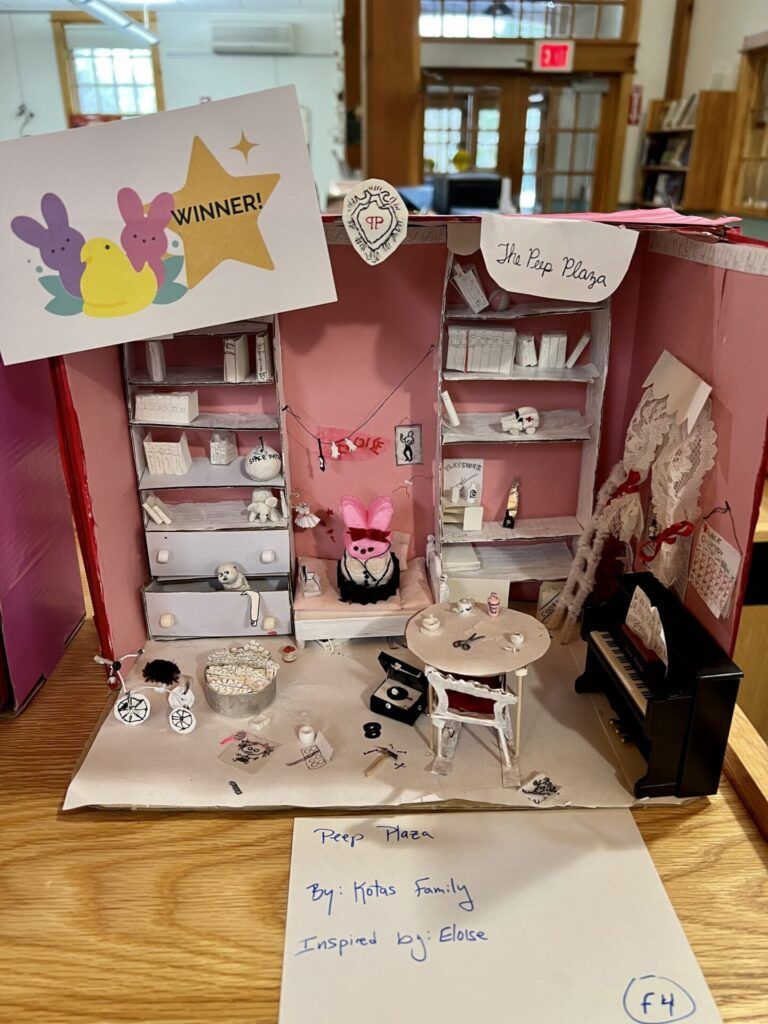 Adult Category: The Hoppit by Anne Murphy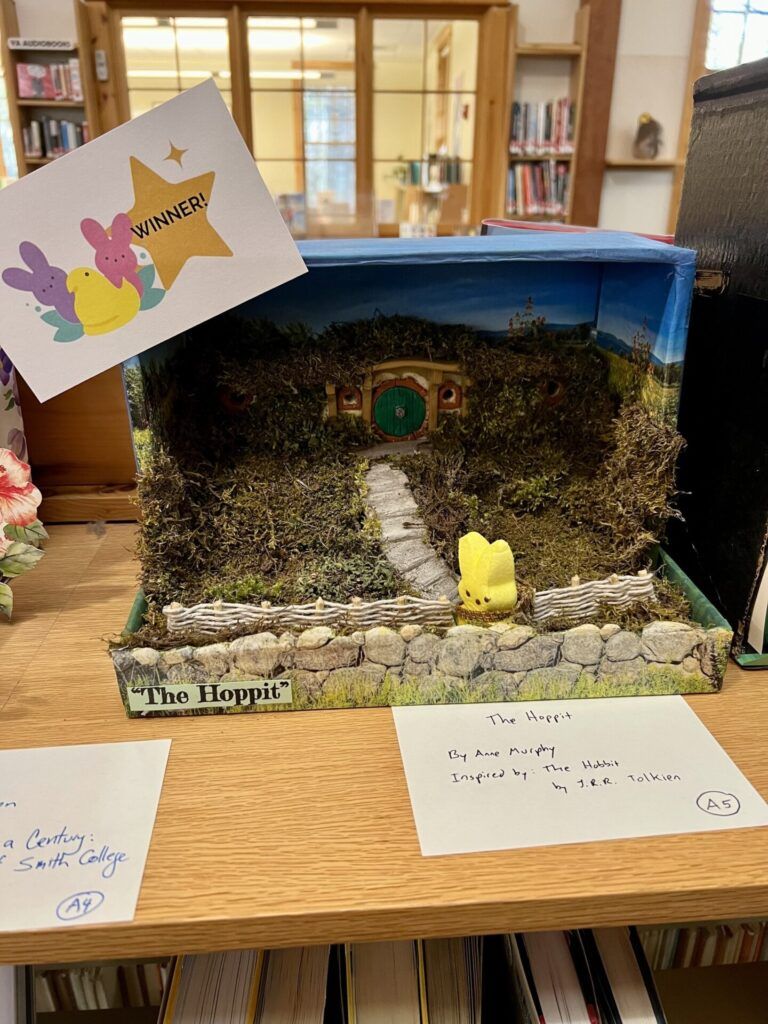 Thank you to everyone who participated. Peep you next year!
Rules
-Even if you are not a resident of the town of Putney, you can still enter or join a family team, but only current Putney Library cardholders may vote.
-Diorama must be based on a book or have a literary theme.
-All characters must be played by PEEPS candy, but any shaped Peep is allowed.
-Use a standard-sized shoe box for your diorama.
-Contest open to all ages-separate categories for children, teens, adults and families.
-Please limit the use of food items (besides PEEPS) in your diorama.
-One entry per person.
-One vote per library card (family cardholders can hold a family vote).
-All entries must be submitted with an entry form (which you can access at the top of this page).
-All entries must be in good taste – The Putney Public Library reserves the right to omit any entries it feels are not appropriate for public viewing.
Dioramas must be brought to the Library during the week of Monday, April 3rd –Saturday April 8th during normal library hours.
Voting and display of all entries will take place in person at the library the week of April 10th-15th and the winners will be announced soon thereafter!
Entries become the property of the library and may be used for public display—you can pick up your diorama during the week of April 17th-21st, but any left behind will be disposed of.
A winner from each category will receive a $25 gift certificate to Everyone's Books in Brattleboro!
Questions can be emailed to emily@putneylibrary.org