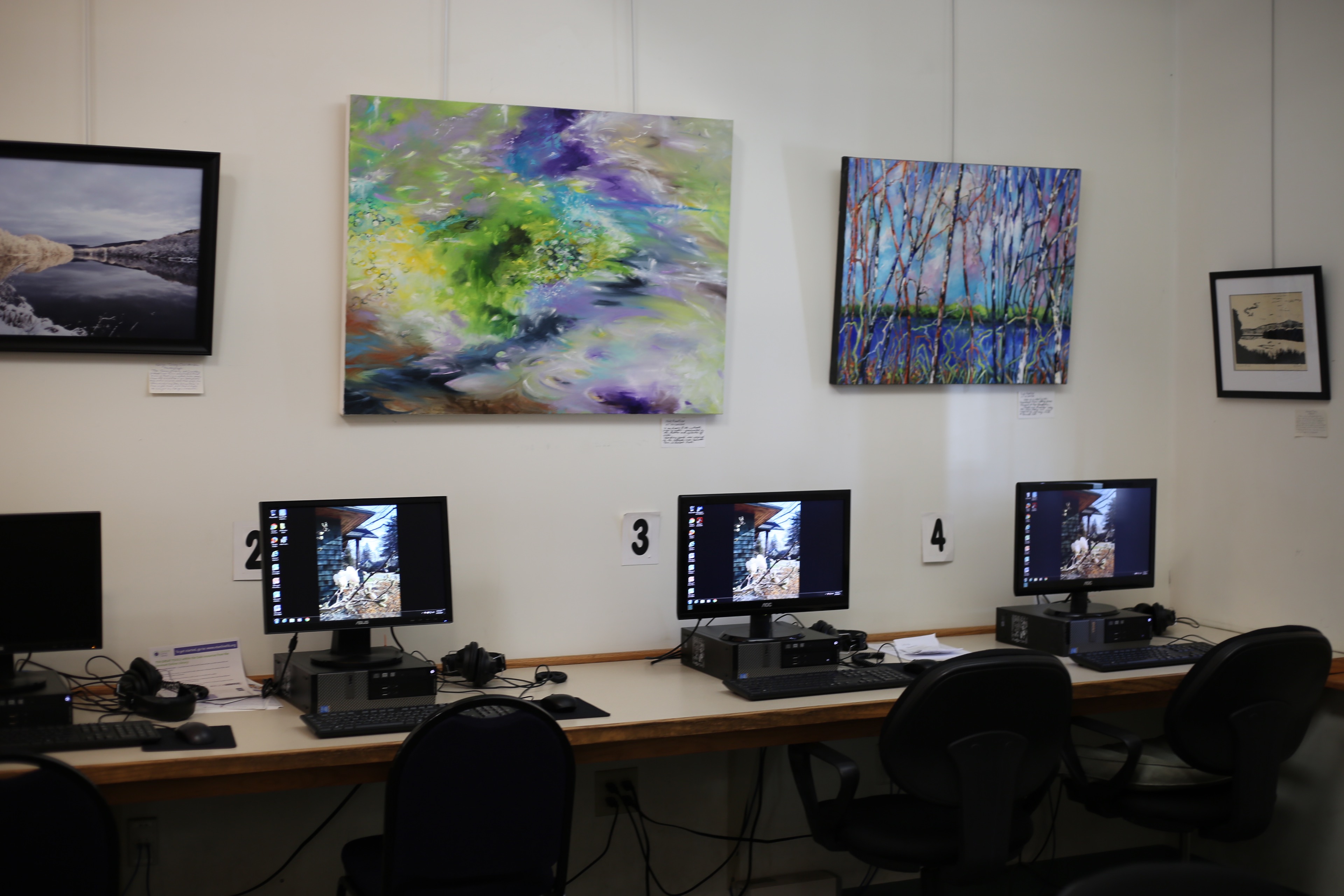 The Library has 6 computers that the public can use, even if you don't have a library card. All of them run Windows 7 and are equipped with Microsoft Office Suite, including Word, Excel, and Power Point and Adobe Reader. There is also a flatbed scanner for the public to use to scan and send images and documents. We also have a black and white printer/copy machine. Print outs cost 10 cents per page.
The entire Library (and much of the parking area) is covered by our WiFi network. No password is needed—just accept the use statement that pops up when you connect.
While we encourage people to work on their own devices in the Library, we ask that anyone making a phone call or Skype call do so from outside.