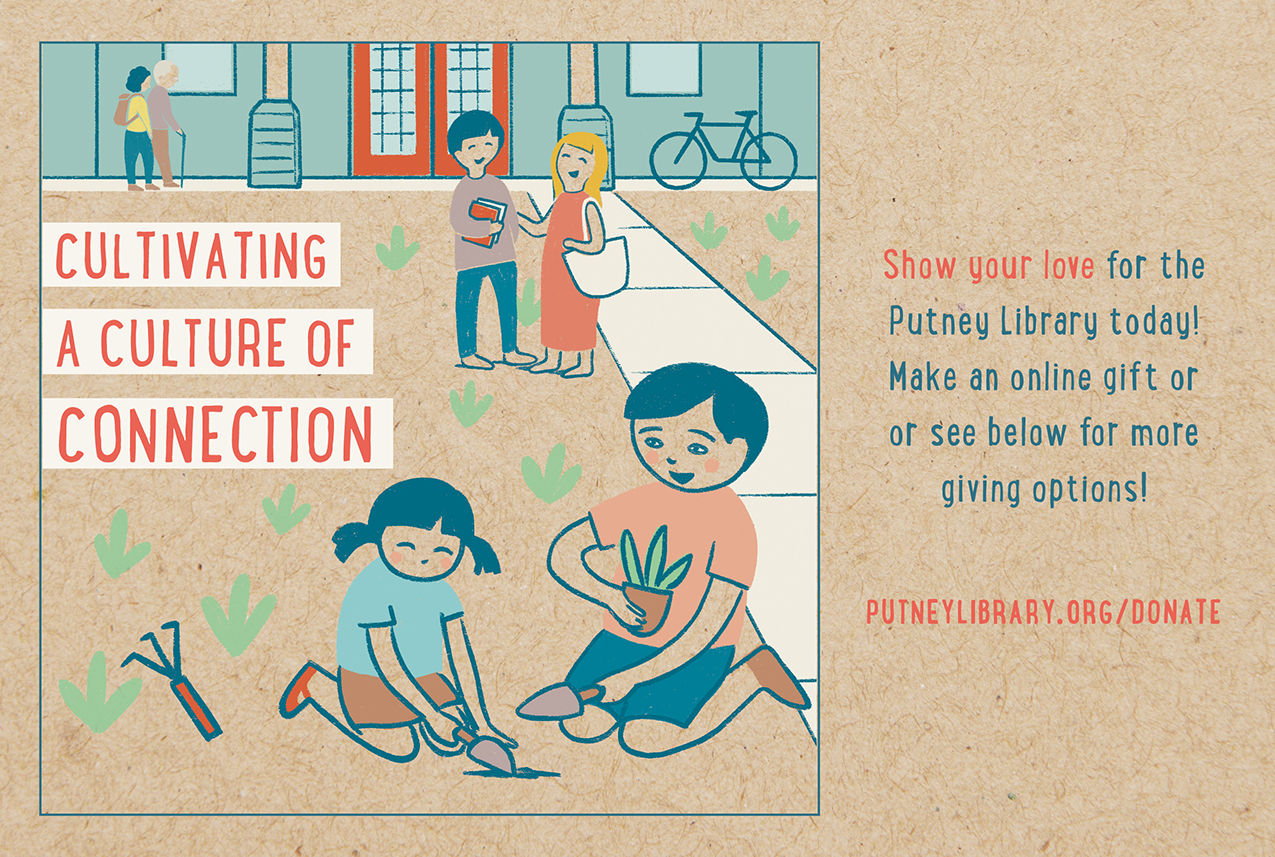 Cultivating A Culture of Connection
At the Putney Public Library, books are only the beginning. Hosting a wide range of diverse offerings throughout the year, we aim to serve the needs of everyone and to also be the place where everyone can meet and deepen connections. We wouldn't be the vibrant community hub we've become without generous support from previous donors. In order to continue to provide events, programming, and services that meet everyone's needs, we rely upon the generosity of community members like you. Please support us by giving today to help cultivate a culture of connection in Putney.
Way to Give:
1. Donate. Your gift has an impact! Make a one-time contribution or become a sustaining donor. You can donate today through our PayPal portal. Checks can be made payable to Putney Public Library and mailed to:
Putney Public Library
55 Main Street
Putney, VT 05346
If you are interested in making a bequest to the Library through your will or other endowments, please contact emily@putneylibrary.org.
2. Volunteer. Help with the Book Sale or Community Supper, present a program or sponsor an event! Talk to a librarian to learn more about volunteer opportunities.
3. Participate. Sign up for a library card, attend a library event or subscribe to our mailing list to stay up to date on library activities and resources!
Thank you!