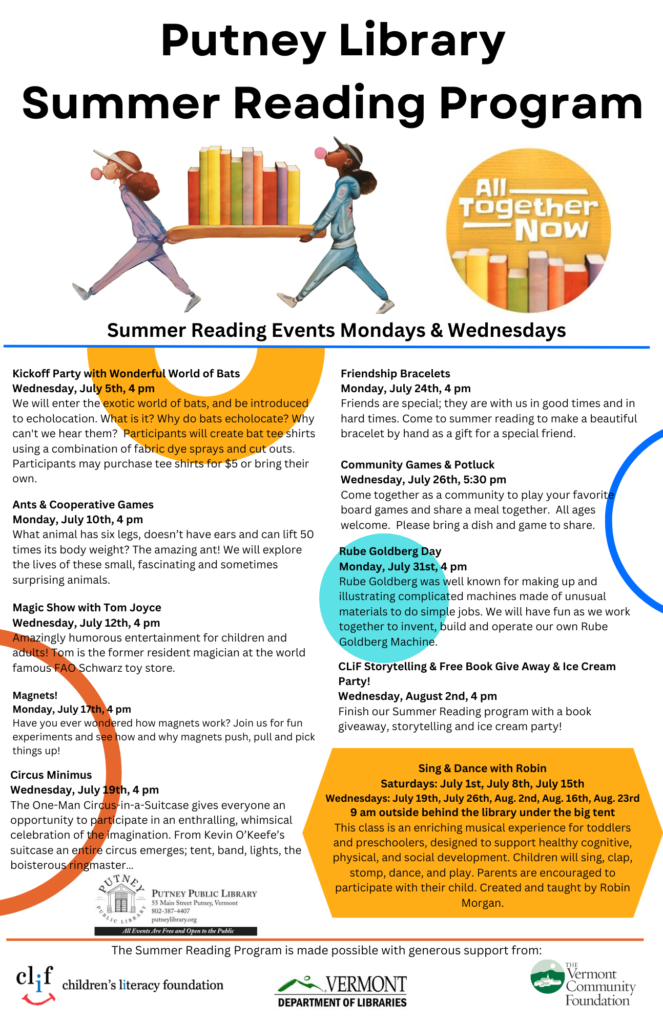 If you are at a library program, you consent to your photo being taken unless you specifically say no. Please let a library staff member know if you do not want your picture taken.
Good Citizen Challenge for K-8
This summer's Good Citizen Challenge asks participants to learn about their communities — and current events — and find ways to lend a hand.
Complete the Challenge for a chance to win a $100 gift card to Phoenix Books and a FREE trip for two to Washington, D.C., from Milne Travel! All who finish the Challenge will receive a Good Citizen sticker and patch, a pocket-size U.S. Constitution, and an invitation to a VIP reception at the Vermont Statehouse this fall.
Print you scorecard here or pick up a copy at the library.